Buy Flexxx - Original Strength!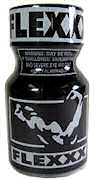 .40 oz / 10ml
Previously sold as "Rochefort", Flexxx carries the same whallop in an improved stockier bottle with a better sealing cap. If you are a previous Rochefort customer you will enjoy this upgraded packaging. If you'd like to try Flexxx for the first time, you won't be disappointed.
4Solvents.com is your #1 source for Flexxx!

- Only $9.95
---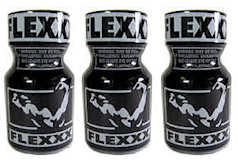 Three Pack of 10ml Flexxx
Save some money and never run out when you need it most with our three pack of best selling Flexxx!

- Only $27.95