Buy Super Rush Cleaners!
Genuine Licensed PWD Super Rush with PWD LOGO CAP. Contains the famous Power Pak Pellet to enhance purity and longevity. We only sell OFFICIALLY LICENSED genuine PWD factory fresh products.
URGENT CUSTOMER WARNING:
Super Rush WITHOUT the PWD LOGO CAP is counterfeit PWD Super Rush. DON'T BE DUPED! Please read packaging for directions of use and product details. NEVER FAKE IT!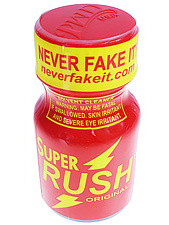 .40 oz / 10ml
The classic short bottle features the new RED EMBOSSED PWD LOGO CAP. Due to the onslaught of Chinese and Domestic counterfeit Rush and Super Rush, PWD has introduced their RUSH and SUPER RUSH small 10ml bottles with this new proprietary RED logo cap. If your Rush or Super Rush does not have this new red cap, you're being duped. 4Solvents.com is your #1 source for Super Rush!
---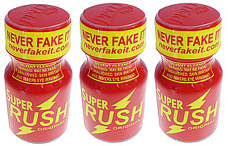 Value Pack of three 10ml Super Rush Bottles
Our Super Rush Cleaners are so strong and so fresh we
guarantee
that you will wish you ordered more! Why not save yourself some time by ordering our three pack of Super Rush now and save money too!
---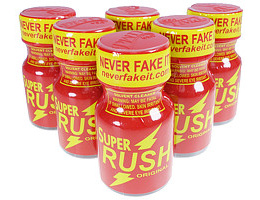 Super Value Pack of six 10ml Super Rush Bottles
Save even more on Super Rush with our super value six pack!
---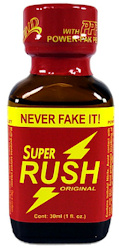 30ml Square Bottle
PWD Super Rush is now available in the large square bottle with genuine HOLOGRAM PWD cap and PWD logo seal. The best just got better with this popular square bottle! 4Solvents.com is your #1 source for GENUINE Super Rush!
---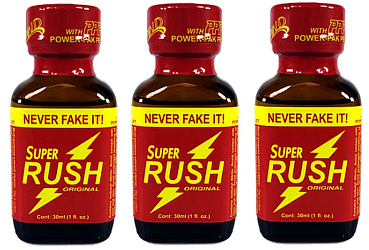 3 Pack of 30ml Square Bottle
Save more money when you buy this THREE PACK of Super Rush in the large bottle!